Dr. Nina Akana grew up on a small farm in Northern California, just 10 miles south of the Oregon border. Growing up on a farm, Dr. Akana was always caring for the various critter and she loved being around the animals and making them better! In the fourth grade (1998), her teacher asked the class to draw a picture of "Where do you see yourself in 20 years," below is the poster Dr. Akana drew.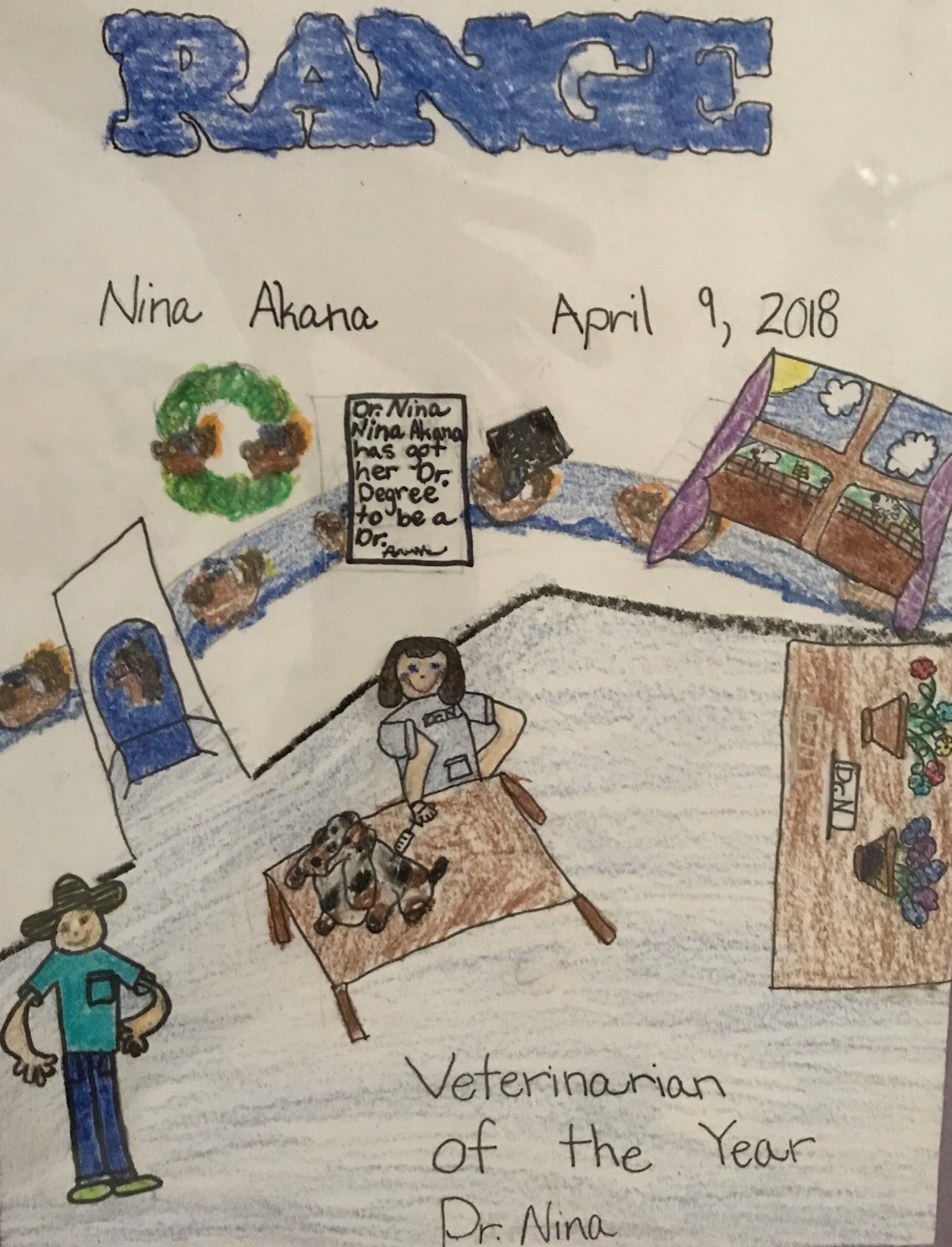 After high school, Dr. Akana attended College of the Siskiyou before transferring to UC Davis where she earned a Bachelor of Science in Psychology with a minor in Animal Science. She was then accepted to UC Davis School of Veterinary Medicine and graduated in 2015, the same year UC Davis Veterinary Medical School was named the #1 Veterinary School in the world by QS World University rankings.
After graduation Dr. Akana worked as a mixed animal practitioner, serving both large and small animals. In 2019, Haven Humane Society of Redding, California named Dr. Akana, "Veterinarian of the year," for her work and dedication to the care she provided to animals injured during the CARR Fire in 2018.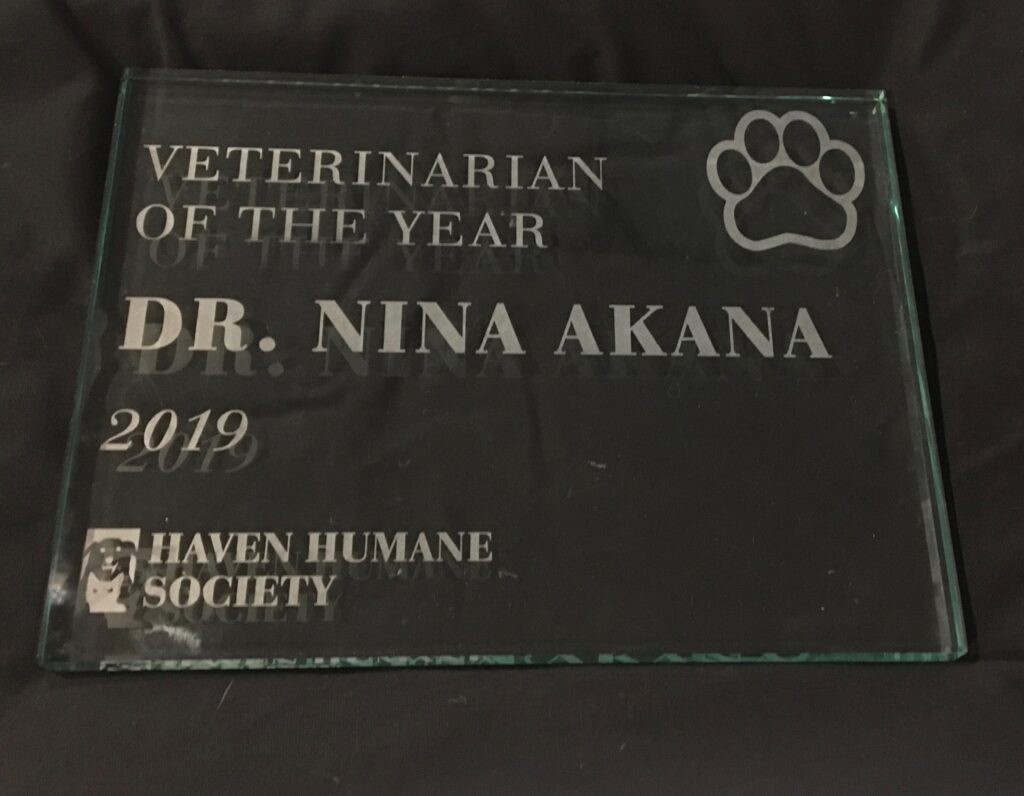 Today Dr. Akana and her staff provide compassionate and caring, stress free veterinary services for your pet in the comfort of your home.